Earlier this month we & the best4bunny bunnies got the chance to review some products, kindly sent to us by Small pet select. 
Here's what we (or rather the bunnies) thought…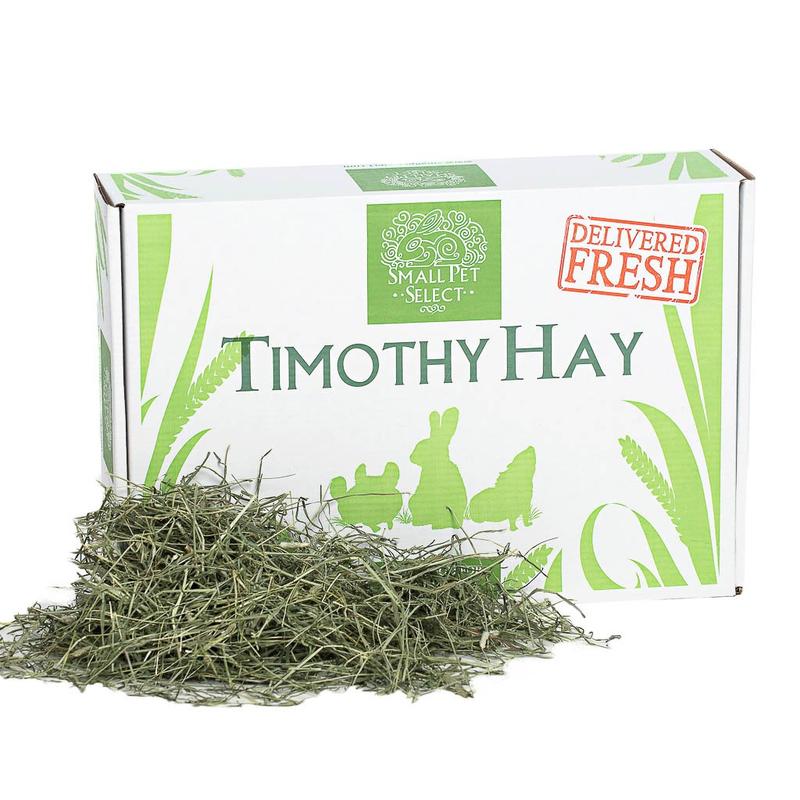 Timothy Hay (2nd cut)
How refreshing it is to open a box (not plastic bag) of high quality hay. The look of this 2nd cutting Timothy hay had us very excited and we could not wait to feed it the bunnies. As Timothy hay should be, the colour had a lovely green tinge to it and it smelt wonderful! The texture was just right also, not to hard, which can sometimes put bunnies off.
The 10lb box that arrived is so well packed you get a lot for your money and the box doubles up as a great storage unit too.
We mixed the Timothy hay into a mix of other hays to make it go further and to add variety but we also filled a hay rack with it so we could witness what our bunnies thought of it and sure enough, they loved it. We also noticed a lot more hay eating activity with our not so good hay eating bunnies (i.e the picky ones)
The texture and fiber for the 2nd cutting Timothy hay is in between 1st cutting and 3rd cutting.  Many people consider 2nd cutting to be the best of both worlds, and it is the most popular hay Small Pet Select sell.
1st cutting timothy hay is a little harder texture than the 2nd and 3rd cutting but still very soft and it is high in fiber.
2nd cutting Timothy hay is leafy with soft stem and a medium amount of flower heads & considered the most popular.
3rd cutting Timothy hay is ultra-soft, less stem, meaning that it's the most palatable hay you can offer to your pet; a great way to get even the fussiest of eaters starting to enjoy hay.
To buy the 2nd cutting Timothy hay in the uk – visit here
To buy the 2nd cutting Timothy hay in the US – visit here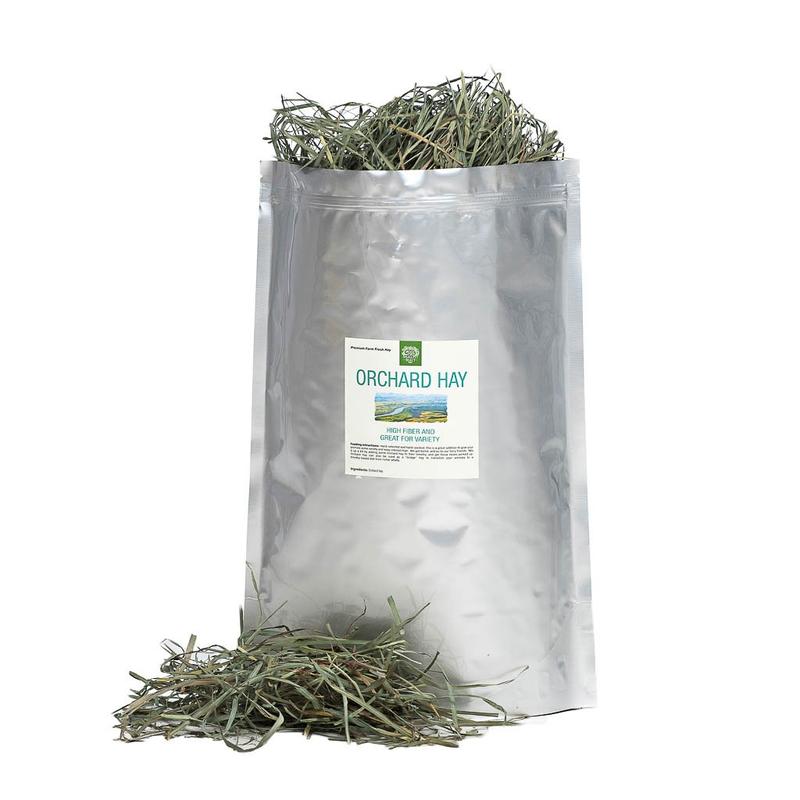 Orchard hay
Another top quality hay that our Best4bunny bunnies tested was the Small Pet Select Orchard hay. Much softer than the Timothy hay but still green in colour and smelt really fresh and tasty too!
With this hay we scattered a little over their daily feed hay and sure enough they tucked in and enjoyed grazing on this hay.
It is always a great idea to create a mix of different hay types, not only to add different tastes but to help with your rabbits teeth, as different hay textures take different chewing actions and this all helps to stop your rabbits teeth from overgrowing. It also helps encourage the not so great hay eating bunnies to eat more hay too!
To buy the Orchard hay in the UK – visit here
To buy the Orchard hay in the US – visit here
Along with the hay, our bunnies were sent some very interesting herbal mixes too, which both smelt divine. Another great way to help encourage your rabbit to forage, which is what wild rabbits do, is to scatter dried herbs and flowers into your rabbits hay mix. Small Pet select rightly advise to avoid scattering the herbal mixes into the hay straight away, as you want to be sure they like it first. It may take a few days for them to try it. Mixing into the hay straight away may discourage them eating from their hay, so just add a spoonful near their hay for them to try on their own accord. Once you know they like it you can scatter away amongst the hay!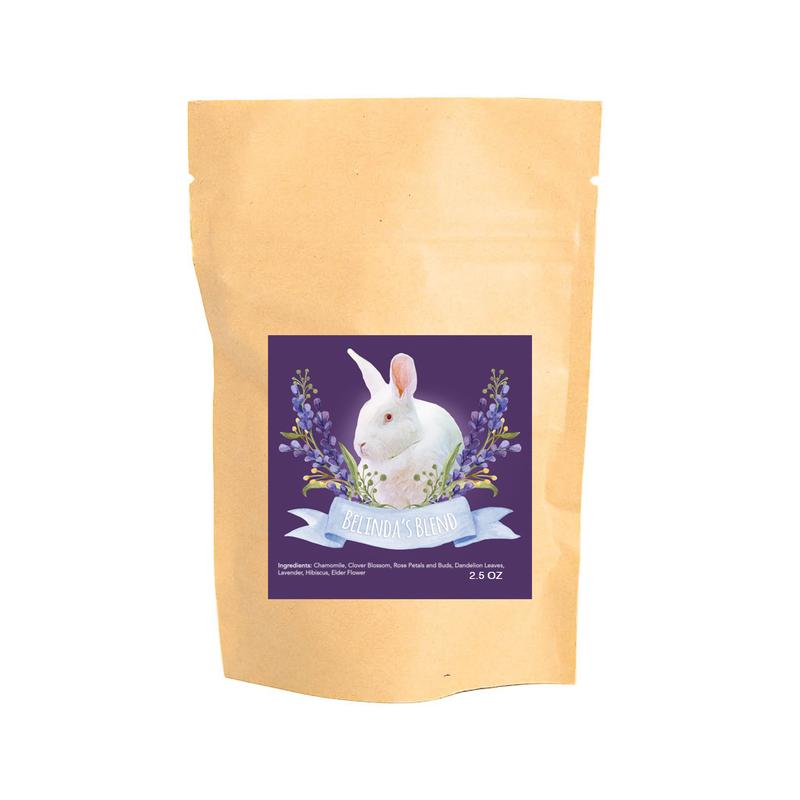 Belinda's Blend
This herbal blend contains Chamomile, Clover, Hibiscus, Rose Petals, and Buds, Lavender, Elder Flower, and some Dandelion leaves, all the things our bunnies love and they sure did love this product. When you open the bag, the smell is so good! They all enjoyed foraging for it, which not only encourages natural behaviour, but it keeps them entertained for longer too!
To buy Belinda's blend in the UK – visit here
To buy Belinda's blend in the US – visit here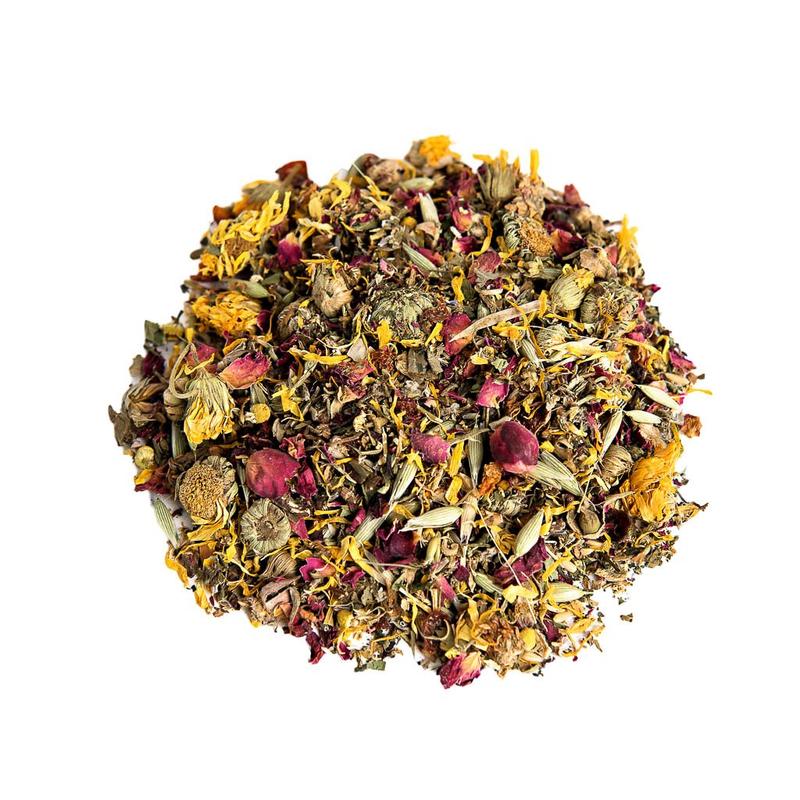 Vita-Licious Essentials – Daily Superfoods!
A powerful daily general broad-spectrum whole-food treat. Vita-licious Essentials supports a healthy digestive tract, kidney and liver function, a strong heart, and good circulation. It also contains several anti-cancer agents, works against any inflammatory issues, and is mildly anti-viral and anti-bacterial
Another great herbal mix that smells amazing. It contains Calendula, Chamomile, Dandelion Leaf, Dandelion Root, Elder Flower, Flaxseed Powder, Goldenrod, Hawthorn Leaf, Hibiscus Flower, Lavender, Milk Thistle Powder, Nettle, Oat Groats, Green Oat Tops, Plantain, Raspberry Leaf, Red Clover Flower, Rosehips, Rose Petals, Strawberry Leaf.
We introduced this to the bunnies slowly as it had so many ingredients and we did not want to risk upsetting their stomachs, but we are happy to say, they took to it straight away & all seemed to love it, with no problems at all. A mix like this, that does so much for a rabbit's health, can only be a good thing to give them scattered into their hay every day.
To buy the Vita-Licious Essentials in the UK – visit here
To buy the Vita-Licious Essentials in the US – visit here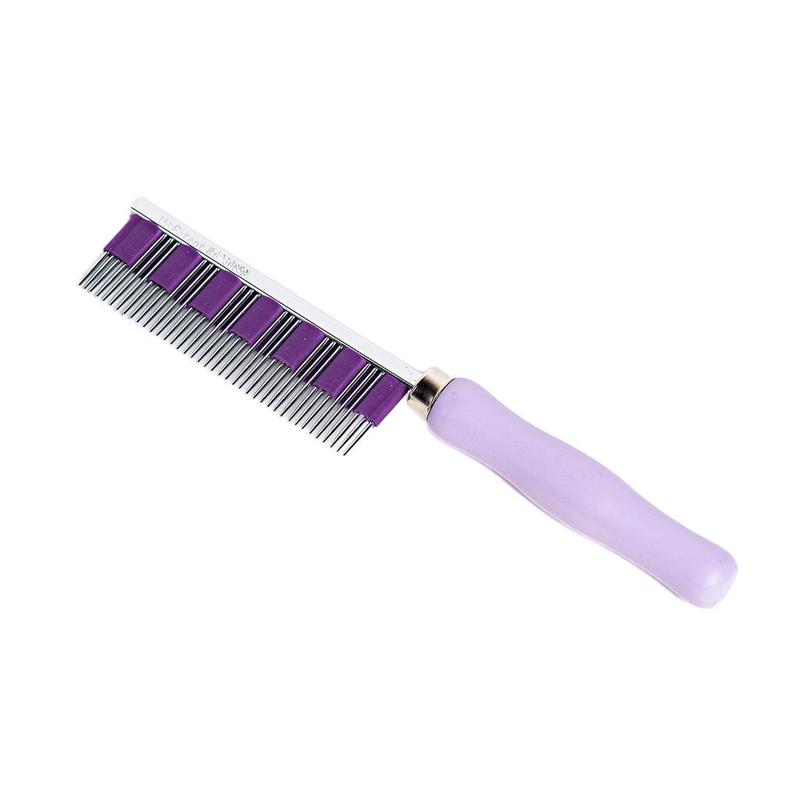 Hair Buster Comb
A great looking comb that has smooth rounded tips that make if feel very gentle. This is great for rabbits, as they have such sensitive skin. The comb has a special fur catching band to help de-fur even the heaviest of shedders too. It's very easy to use and we really like how it catches all the hair from the bunnies in the band and stops the fur flying everywhere. Even our bunnies that hate being brushed seemed a lot calmer, when using this comb! Thank you Small Pet Select – you have made our 6 rescue bunnies very happy indeed!
To buy the Hair buster comb in the UK – visit here
To buy the Hair buster comb in the US – visit here
Small Pet Select are an American based company who now operate in the UK too.