We know how much bunnies love their treats and how they will beg for them but the wrong kind of treats can contribute towards bad health. Why not give them treats that are very beneficial to their health.
Natural is best
If you want to buy a nice healthy natural treat for your bunnies, look out for the following in the ingredients…
Coltsfoot – Excellent for the support of a rabbits respiratory system
Dandelion – A real favourite for rabbits. Full of fibre and is excellent for the support of the digestive function.
Nettle – Helps support normal urinary function as well as the immune system. Handy to use as an appetite stimulant also. High in fibre.
Fenugreek – Naturally stimulates the appetite.
Plantain – High in fibre & excellent for the support of the digestive function
Marigold – Excellent at helping to support normal immunity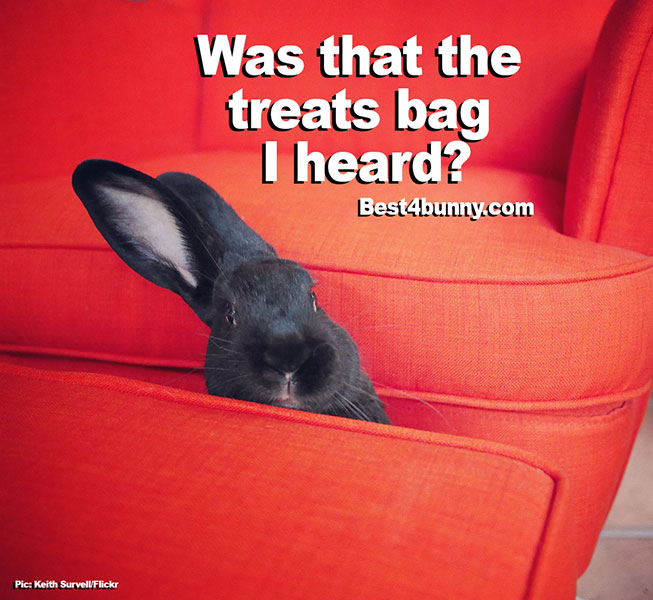 Different types of treats
There are many different varieties of natural treats to buy for your rabbit now.
*Baked hay treats with fruit & herbs
*Dried petals, herbs & vegetable roots.
*Freeze dried fruits.
DID YOU KNOW?
Natural ingredients will provide a range of beneficial vitamins, minerals and other micro nutrients to your rabbit.
DID YOU KNOW?
Fenugreek crunchies are a firm favourite when it comes to rabbit treats & they help to keep rabbits teeth from overgrowing too!
What to avoid
Avoid treats which have sugar or artificial colours & flavouring in the ingredients. Milk-based yoghurt drops & sweetened cereals should also be avoided.
What about fresh fruit and carrots?
Carrots and fresh fruit should be fed to your rabbit as a treat only & a small quantity at a time as they are high in sugar & can cause many health problems if you feed too much to your rabbit.
Please note:
Always introduce new foods to your rabbit gradually to avoid upsetting their stomach.
Find lots more bunny advice and tips in our Best4bunny Magazine…