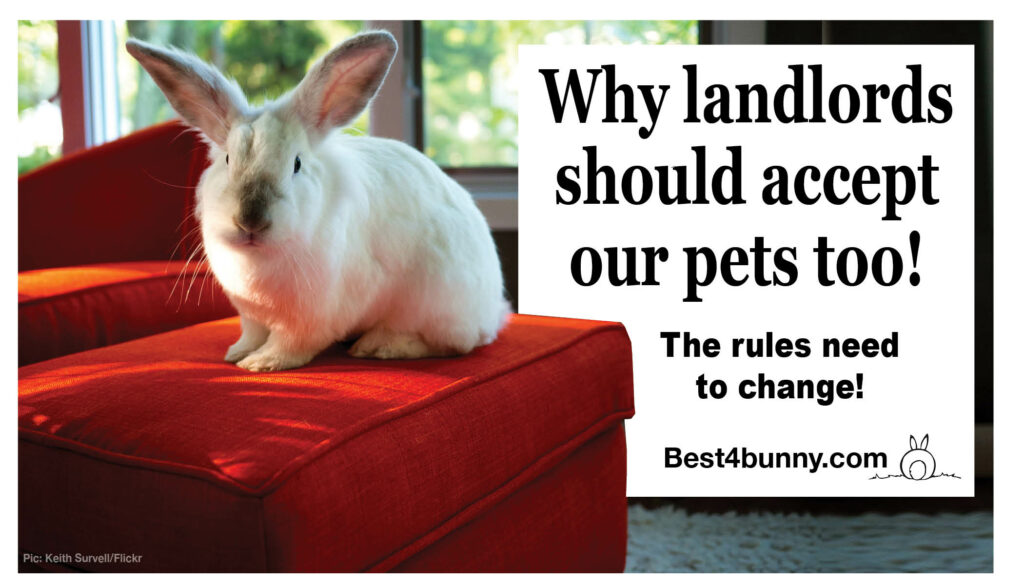 We hear about it all the time that people are having to rehome their beloved four-legged friends because the new rented property they are moving too will not allow pets.
Finding a rented property that accepts pets is very difficult & it is becoming a huge problem worldwide.
In the UK alone 78% of pet owners have had difficulty finding a privately rented home that will accept their four-legged friend too.
It's not just the pet owners that are suffering, but the animal rehoming centres are too, as many people are sadly having to surrender their pets to rescues. We can only imagine how heart breaking this must be for so many people.
With so many people now having to rent a property because they are unable to get on to the property ladder themselves, this problem is only set to get worse & things really need to change!
Thankfully things are 'starting' to change. The problem has now attracted political interest in the UK, with MP's saying they want to change the rules on renting to make owning a pet easier & so they should.
In a recent article in Yours magazine, Clare Kivlehan, who leads the Let with Pets scheme, confirmed that currently the legislation is that landlords can't have a blanket ban on pets but they can turn pets down if they have reasonable objections.
Worries are about damage, noise & disturbance caused by pets are usually a landlord's top reasons for refusing to allow pets.
Lets with Pets have being trying to get across to landlords that there are lots of responsible animal owners with well-behaved pets. Landlords should also realise that tenants are more likely to stay in a rented property for longer to avoid disruption to their four-legged friends.
Pets are part of our families and just as you'd expect too take your family to a new home, so you should be able to take your pet too.
There may be hundreds of people out there who would love to rehome a pet but can't because they are living in rented accommodation that does not allow pets.
Sharing your life with a pet brings many physical, social and mental benefits and it is unfair that so many tenants are denied this.
Here at Best4bunny we would argue the case that many pets (including bunnies) are well house trained and would cause no more damage than what a child or human would, so banning pets just doesn't make sense. Also, being too restrictive on pets, landlords could miss out on much better tenants than someone without a pet.
A great tip from Yours magazine was to get a pet reference, ideally from a previous landlord to show your pet was not a problem or introduce your pet to your landlord beforehand to show they're well behaved.
When it comes to house bunnies, landlords may not understand how you keep a rabbit in the house as a pet. Show them pictures of how your rabbit will be housed indoors and explain that their free-range time will be supervised etc.
Lets hope the law changes very soon & landlords worldwide start accepting pets without any worries! Pets are family too!
To help find rented homes that allow pets in the UK, please visit www.letswithpets.org.uk